WELCOME TO VIJAY TEXS SPARES
We are one of the biggest dealers of textile machinery spares in south India. We are in this field for more than 25 years, which gives us the required expertise & rich experience. We believe that the customer are most important asset and their satisfaction is our greatest reward. "Trust us for reliability because we deliver excellence"
VIJAY TEXS SPARES is a company started in 1980 under the able leadership of
MANAGING DIRECTOR : V.PONNUSAMY

We are one of the biggest dealers of Textile spares for Blowroom Carding, Drawing, Speed Frame, Ring Frame, Comber, Cone Winding, Autoconer, Open End Spinning,Rig spares and Weaving in south India.


CONE WINDING SPARES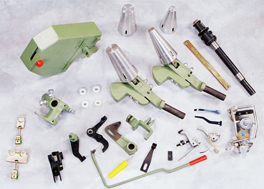 Cone holder assly & accessories, bakelite, drums, conveyor belts, chin wheels, bevel gears, slub catchers, ceramic guides, tension devices, setting gauge, anti warp brush, tension cone holder springs, holder brackets, bobbin catch, pulleys, worm gears, hip knottier, hand knottier, knottier blades, main shaft, coupling, drum shafts, stop, main, lifting levers, outer tube, connecting wire, holder arm, holder stand, pivot assly, upper & lower guide, cam plates, upper rail brackets, bearing cap with sleeve, breakage lever, shafts, shifting lever, cam, etc. also other items available on catalogue numbers.
BLOW ROOM SPARES
lap rod, lap spindle ball bearing type, lap spindle nylon bushes, lifter racks, saddles, gears, studs, polypropylene strippers, endless belts, compressed wood krishna beater lags, brackets, worm, worm gears, tension springs, spiral bevels, door magnets, horse shoe magnets, fibre gears, lattice conveyors, pistons, filters, regulators, valves, etc.
CARDING SPARES
Steel, nylon fibre scrapper blades, comb blades, per lon ropes, flat setting gauges, centrifugal clutches, electro magnetic brakes & clutches, torsion couplings, brackets, worm, worm gears, bevels, pulleys, hand strippers, studs, handles, pistons, valves, regulators, diaphragm, oil seals, gears, aprons, etc., and also other items available on catalogue numbers.

DRAW FRAME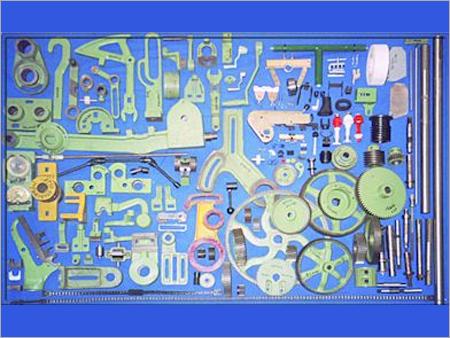 Gas springs, saddles, fluted rollers, top strippers, bottom strippers, strippers brackets, spiral bevels, contact plates, door handle, top rollers with end bushes, studs, pulleys, change gears, web condenser, trumpets, magnetic clutch, sliver cutter, plunger, roll membrane, valves, pistons, filter regulators, oil seals, coiler rings, steel balls, door locks, door magnet, timing pulley, timing belts, filter screen, signal lamps, one touch fittings etc., & also other items available on catalogue numbers.
Pressure hose, top & bottom strippers, fluted rollers, top roller with end bushes, stripper brackets, pressure bolts, calendar rollers, saddles, oil seal kit, central gear, coiler change gear, gear drive to belt drive coiler assembles, pneumafil fans, filter screen, brackets, change gears, pulleys, chain wheels, chain, coiler rings, steel balls, split bearings sliver guide, trumpets, signal lamps, teflub roller varnish, door handles, window fibre glass, studs, filters regulators, valves etc., also other spares available on catalogue numbers.
SPEED FRAME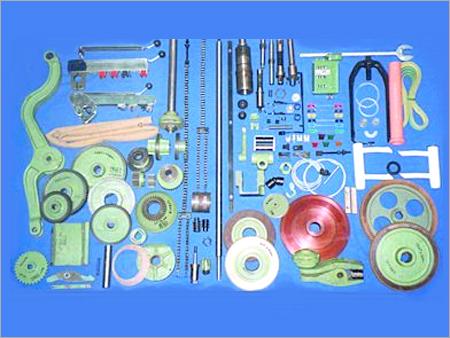 LRLF - 1400, LF - 1400A, LF - 1465 Speed Frame
Closed & open type flyer & pressures, pleasing wires, apron tension rollers, forks, spindles, coolers, footsteps, separators, tension springs, close and open condensers, polyurethane 10 & 12 serrations false twisters, wire rope assembles, lifting chain assembles & fasteners, bearing brackets, support, dead weight, creel pulleys, floating condensers, creel brackets, worm and worm gears, bevels, cone drum belts, change gears, studs, top arm and accessories, spindle and bobbin wheels, spindle oil filler and extractors, fibre gears,etc., also other spares available on catalogue numbers.
CONTACT US
VIJAY TEXS SPARES


53, B-5, P.N.Palayam Road, K.R.Puram, Ganapathy, Coimbatore - 641 006.


PH :

+91-422-2561776


FAX :

0422-2561776
VIJAY TEXS SPARES
CONE WINDING
BLOW ROOM
CARDING
DRAW FRAME
SPEED FRAME
AUTOCONER
GENERAL
SPINNING FRAME
AUTOCONER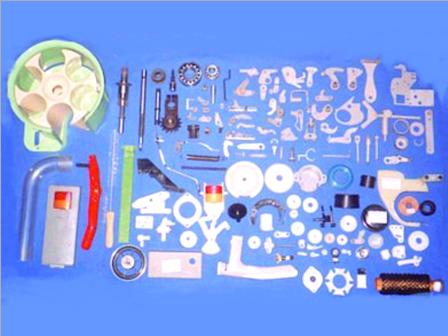 Opener arm in ABS, aluminum, suction arm, setting gauge, magazine carrier, caddy, bobbin ejector peg, cam piece, toothed wheel, pinion, gear housing, double lever, worm, ratchet wheel, maltese cross, tension disk, control lever, universal joint, intermediate gears, brake liner, PCB indicator unit. Bearing as sly, guide segment, reversing control lever, scissors, setting gears, crank shaft, eccentric bearing, feeder arm, magazine carrier with turret, latch, valve flap.
Lever, on off knob, gripper arm shutter, magnet disk, CPL ejector lever, trolley paddle, roll

GENERAL SPARES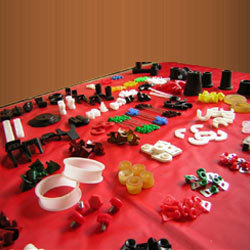 All types of trumpets, sliver guides, tin roller pulleys in ABS, bakelite, aluminum - solid & split type etc, door magnets, blow room - horse shoe magnet, torsion coupling, tension element, fluid coupling seal kit, single shift & three shift hank Indicators, spray nozzles, VPS drive service kits, diaphragms, synthetic and cotton spindle tapes, air pressure hoses, gray& transparent spiral duct hoses, atira Knives, weighing grams, top wooden rollers etc.,
SPINNING FRAME
Builder motion lever assly, cam bowl tray, cam, tin roller flange, ABS pulleys, jockey pulley and brackets, traverse cam gear, fibre carrier gears, quadrant gear, bearing brackets, worm and worm wheel, plate bevels and stud bevels, traverse motion box and accessories, separators, forks, poker rod and tubes and brackets, bobbin holders, coupling, pneumafil suction nylon tube and accessories, top arm and accessories, spacers, condensers, lappet and hooks, spindle brakes and locks, studs, change gears, twist gears, lifting tapes, roller stand and accessories etc. also other spares available on catalogue numbers.
Tin roller shaft & coupling, ABS pulleys, jockey pulley & accessories. pneumafil pipe & accessories, top arm & accessories, lappet & lappet hooks, builder motion lever assly, quadrant bracket, double bore brackets, ratchet catch, separator& fork, brackets, handles, ball joints, drafting L -brackets & half round brackets, poker rod & tubes & brackets, bobbin holders, pneumafil gum type, fluted roll end piece, studs, roller stand & slides, bowl & bowl tray, lifting chain assly, carrier gears, worm and worm gears, spacers, roving guide, traverse motion assly, etc. also other spares available on catalogue numbers.